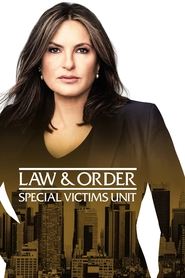 In the criminal justice system, sexually-based offenses are considered especially heinous. In New York City, the dedicated detectives who investigate these vicious felonies are members of an elite squad known as the Special Victims Unit. These are their stories.
Title
Law & Order: Special Victims Unit
Alternative Titles
La Ley y el Orden: UVE, Law & Order: Unidade de Vítimas Especiais (SVU), Law & Order: Investigação Especial, Law and Order: New York, La Loi & l'Ordre : USV, La Loi & l'Ordre : Unité spéciale, 성범죄수사대: SVU, Law & Order: SVU, Law and Order Svu
First Air Date
1999-09-20
Last Air Date
2022-11-17
Number of Episodes
526
Number of Seasons
24
Genres

Crime, Drama, Mystery

,
Networks

NBC

,
Casts

Mariska Hargitay

,

Peter Scanavino

,

Ice-T

Plot Keywords
,

Dominick 'Sonny' Carisi Jr.
Peter Scanavino